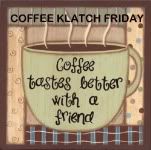 If you don't already know, My name is Vicki. I live in the Northern , Mid-Western part of the U.S., also known as the Great Lakes Region. I live between a medium size city and a medium size town ... kind of out in the country. I have lived here for 7 years. Before that I live outside a Major city in an area 125 miles south of where I live now.
My husband and I met when we were Senior's in high school. We have been married for 33 years and have 3 grown children. Our youngest, who will be 20 next month , moved into her own duplex (renting with friends) last week-end. So, I guess that means we are "empty nester's" now, The only one left at home is our 13 year old Rottweiler/ German Shepard, Tillie.
I have worked for a Nationally known Photography Company or over 4 years. I am a School Photographer. Besides photography, I enjoy, cooking, traveling and life!
1. What is one thing you enjoy about where you live?
I love all the wildlife that we see on a daily basis. We have Deer and Wild Turkey going through our yard daily. On occasion, we see Red Fox , Coyotes, Eagles, Owls, and Hawks. Of course we have plenty of squirrels, rabbits, and birds.
2. What is one thing that you don't enjoy about where you live?
We live in a small community. I miss the variety of shopping and restaurants that we had when we live in a larger community. Here, if something you want goes on sale, you better get to the store and get it ... cuz it won't be there for long.
RECIPE:
HASH BROWN CHEESY POTATOES
1- LG. BAG FROZEN HASH BROWNS
1/4 C. DICED ONION
1 tsp salt
1 tsp pepper
2 tsp garlic powder
2- 8oz. cans of Cream of Chicken soup
1- 16 oz. tub Sour Cream
1 stick of butter (8 TBS), melted
4 C. Shredded Cheddar Cheese
Mix the first 8 ingredients together in a bowl.
Add 2 c. of Shredded Cheese, mix well.
Spoon into a well greased baking dish.
Top with remaining cheese and bake at 350 until cheese is golden and bubbly, about 40 minutes.